LEGO Harry Potter: Years 5-7 – Xbox 360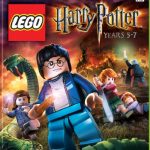 LEGO Harry Potter Years 5-7 Walkthrough Part 1 – Year 5 – 'Dark Times'

LEGO Harry Potter – Years 5-7: The Order of the Phoenix (Year 5)

LEGO Harry Potter Years 5-7 PC Demo – First Run Part 01

LEGO Harry Potter: Years 5-7 Demo Pt 1

LEGO Harry Potter: Years 5-7 – Xbox 360 Combat Gameplay

Lego Harry Potter: Years 5-7 Teaser Trailer (Xbox 360, Playstation 3, Wii, PC)

LEGO Harry Potter Years 5-7 A NOT SO MERRY CHRISTMAS (Year 6) The Half-Blood Prince Walkthrough

LEGO Harry Potter Years 5-7 – All Characters & Red Bricks Unlocked (100% Complete)

LEGO Harry Potter Years 5-7 100% Guide #14 – Magic is Might (House Crests/Character Tokens)

LEGO Harry Potter Years 5-7 100% Guide #23 – Snape's Tears (House Crests/Character Tokens)
Amazon Price:
$23.38
(as of March 5, 2020 1:55 pm –
LEGO Harry Potter: Years 5-7 is an Action-Adventure game that combines fun, familiar and family-friendly LEGO video game play mechanics with the storyline and characters of the latter half of the Harry Potter universe. The game is built on the events from the movie series ranging from Harry Potter and the Order of the Phoenix through Harry Potter and the Deathly Hallows – Part 2. Features include: 24 story events, and 16 lessons, new charms, spells and dueling skills, new characters and drop-in/dropout co-op support.
A single game that explores the last four Harry Potter movies using addictive LEGO style gameplay.
View larger.

Connect the Bricks of the Final Chapters
Based on the last three Harry Potter books and final four films, LEGO Harry Potter: Years 5-7 takes players through Harry Potter's heroic adventures in the Muggle and wizarding worlds. From Privet Drive in Little Whinging to Diagon Alley, Hogsmeade and Hogwarts – plus new locations including Grimmauld Place, the Ministry of Magic, and Godric's Hollow – players will encounter new faces, new challenges and new magic, preparing them for the ultimate face-off against Lord Voldemort.
Gameplay
LEGO Harry Potter: Years 5-7 builds upon the magical gameplay, lessons and potion-making skills learned in LEGO Harry Potter: Years 1-4 to equip gamers with tools necessary to challenge a host of new foes and some familiar ones (including He Who Must Not Be Named). The game is action-packed from start to finish, including loads of new lessons, spells and bonus content for hours of family-friendly gaming.
Key Game Features Play through 24 story events and return to Hogwarts where there are 16 different lessons to attend Learn and use all new charms and spells including the 'Unforgivable Curses' Master advanced dueling skills to defeat Voldemort's Death Eaters as you battle toward the ultimate showdown with the Dark Lord himself Discover and unlock over 80 characters including, Fenrir Greyback, Bellatrix Lestrange and Professor Horace Slughorn Play with friends and family using easy drop-in/dropout co-op play that features dynamic split screen
Additional Screenshots
Your favorite movie events.
View larger.
Unlockable characters.
View larger.
Drop-in/dropout co-op.
View larger.
New charms, spells and skills.
View larger.