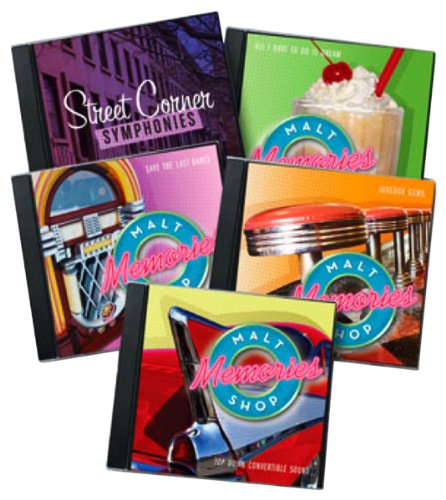 Malt Shop Memories

Malt Shop Memories commercial (2000) Music from the 50s

Malt Shop Cruise Elvis Tribute Gospel Show 2013

Dream Lover – Bobby Darin

90s Commercials (1998)

Malt Shop Memories Cruise Jerry Blavat and Bobby Rydell talk about the cruise!

Malt Shop Memories Cruise: 5 Star Ship Luxury Service

Stand By Me – Ben E. King

MALT SHOP MEMORIES | Bobby Rydell "The Wild One" | PBS

Malt Shop Memories Cruise: The Beach Boys Are Back!
Amazon Price:
N/A
(as of May 23, 2018 6:39 pm –
Currently unavailable
Break out those bobby socks and school sweaters! Your favorite '50s Music is here in this special Malt Shop Memories collection. Jitterbug to 150 jukebox classics by the Four Seasons, Dion and the Belmonts, the Supremes, and many more! That's a total of 10 CDs, 2 FREE, including lyrics for all 150 songs!
Product Details
Audio CD: (August 7, 2007)
Number of Discs: 10
Label: Time Life Entertainment
ASIN: B000SO7OEI