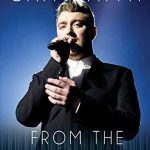 Amazon Price:
$12.98
$12.98
You save:
(%)
(as of March 19, 2020 8:45 am –
In recent times, few artists have made such a staggering entrance onto the global stage as Sam Smith. Having first risen to prominence in his native Britain with an appearance on electronic music duo Disclosure s 2012 single Latch, Sam s profile remained low for over a year. Yet with the release of his debut album In the Lonely Hour in 2014 he emerged fully formed a major new vocal talent armed with an astonishingly mature collection of self-penned material. These songs of pain and longing, perfectly intoned by Sam s rich, expressive voice, quickly won over audiences worldwide, and by 2015, with four Grammys to his name and a host of other awards and accolades, he had firmly established himself at the very top of popular music.
This DVD features over an hour of filmed interviews with Sam Smith, and they reveal a down-to-earth, sensitive yet charming artist with a real passion and dedication to his music, and in these revealing interviews Sam is fully prepared to discuss his work and his life with a refreshing honesty.