Sci-Fi Invasion – 50 Movie Pack: The Brother from Another Planet – The Crater Lake Monster – The Creeping Terror – Galaxina – Morons from Outer Space – Slipstream + 44 more!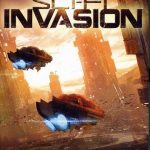 Amazon Price:
$15.00
$15.00
You save:
(%)
(as of March 6, 2020 1:37 pm –
Venture into the vaults of vintage Sci-Fi cinema with 50 feature-length films of intergalactic proportions!
From alien invasions to creepy creature features, this assortment presents the best of the bizarre, the evilest of extraterrestrials and the most out-of-this world movies ever assembled into one mega-special collection. Including films from such renowned filmmakers as Roger Corman (The Wasp Woman), Don Dohler (The Alien Factor), William Sachs (Galaxina) as well as such Hollywood stars including Vincent Price (The Bat), Dorothy Stratten (Galaxina), Mark Hamill & Bill Paxton (Slipstream), Klaus Kinski & Harvey Keitel (Star Knight), Franco Nero & George Kennedy (Top Line) and countless more!

Includes:
984: Prisoner of the Future
Abraxas Guardian of the Universe
The Alien Factor
Alien Prey
Assassin
The Bat (1959)
Battle Beyond the Sun
Beyond the Moon
Brain Twisters
The Brother from Another Planet
The Crater Lake Monster
The Creeping Terror
The Day Time Ended
Death Machines
Escape from Galaxy 3
Evil Brain from Outer Space
Extraterrestrial Visitors
The Eyes Behind The Stars
Fugitive Alien
Future Hunters
Future Women
Galaxina
The Giant of Metropolis
The Gypsy Moon
Hands of Steel
The Head
Horror High
Hundra
Hyper Sapien: People From Another Star
Invaders From Space
It's Alive
Life Returns
The Manster
Mission Stardust
Morons from Outer Space
Night Fright
Night of the Blood Beast
Primal Impulse
R.O.T.O.R.
Raiders of Atlantis
Robo Vampire
Rocket Attack U.S.A.
Silver Needle in the Sky
Slipstream
Star Knight
Star Pilot
Top Line
Trapped by Television
War of the Robots
Welcome To Blood City